Descriptionare

Cemproof Rooflex is based on high performance modified elastomeric acrylic polymers thus providing prolonged durability and excellent weather resistance and its latex properties completely resists ozonolytic and other oxidative degradation. Colors incorporated are oxide pigments, thereby fully resistant to ultra violet light with no deterioration especially in tropical conditions.
Cemproof Rooflex provides long-term protection on all type of surfaces. A product of many years' time tested in field uses. Its total weather resistance - to sun, rain, wind or frost makes it equally effective on most building surfaces. Its unique feature micro-porosity which keeps water tight but allows water vapors thru and forms breathable membrane on most concrete surfaces and allows structures to dry fast naturally after application.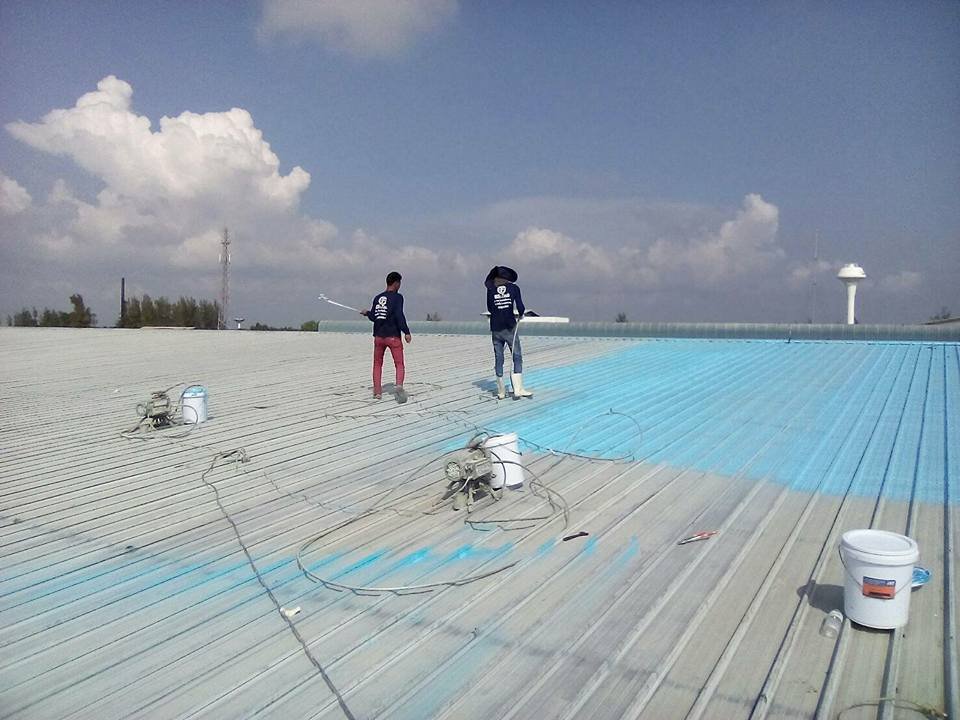 Uses

Cemproof Rooflex is suitable for all round waterproofing and weatherproofing membrane for old or new roofs, gutters and structures to most construction materials, including concrete, asbestos, cement, corrugated iron, felt, timber, and on bitumen membranes as a protective aesthetic coating etc.
▪ Cemproof Rooflex is a brush applied decorative treatment for old or new roofs of most normal roofing
materials including concrete.
▪ Cemproof Rooflex provide optimum technical and design versatility due to which difficult curvatures such as arches, etc. can be protected and waterproofed.
▪ Cemproof Rooflex is suitable for horizontal as well as vertical surfaces.
Instruction for Applications

Surface Preparation

1. Steel Abrasive blast to A.S. 1627.4 Class minimum mechanical abrading and degusting.
2. Timber Surface must be clean, smooth, dry and free of oily residue.
3. Concrete surfaces should be allowed to cure for minimum of 28 days. Remove laitance and any trade wastes by acid
etching, abrading through light blasting or water jetting and allow the concrete substrate to dry before commencing Cemproof Rooflex application.
4. Masonry Surface must be clean, dry and free of oil or grease. Make good any surface defects with Cemkrete range of repair products. For minor and hairlines cracks repair, fill it with Cemproof Rooflex.
5. Pre-painted Scrape off flaking paint and any loose material. Sand back gloss painted surfaces to improve adhesion.
Touch up expose ferrous metal surface with Zinc Prime 216 rust primer.